As 2014 draws to a close, I would like to take the opportunity to personally thank all of the dairy farmers who have actively supported our commitment towards improving the profitability and sustainability of our industry over the past 12 months.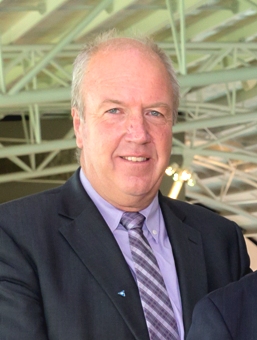 It has been an absolute privilege to work alongside many of you this year, developing and implementing sound national policies to improve dairy farming in Australia. In collaboration with the ADF Board, National Council and the five Policy Advisory Groups (PAGs), we have achieved numerous major successes in 2014.
Highlights include the repeal of the Carbon Tax, the National Dairy Farmers' Summit and the development of the industry's very first Australian Dairy Vision. The recent signing of the China-Australia Free Trade Agreement with its pro-dairy outcome is another example of the positive changes our collective industry advocacy has made.
I encourage you all to read ADF's 2013-14 Annual Review for more detailed information about these highlights and other activities over the last reporting period.
On a personal note, I would like to recognise the significant contribution of Chris Griffin and Peter Evans, two invaluable members of our industry who are stepping down from their important roles on the ADF Board. I would also like to welcome newly appointed ADF Directors, David Basham and Tyran Jones, along with reappointed Director, Simone Jolliffe.
From the whole ADF team, we wish you a safe and happy festive season. Merry Christmas and a prosperous New Year to all!