The Australian dairy industry sends its condolences to Lynne Kosky's family, after she passed away on 4 December.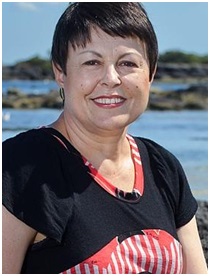 Ms Kosky, former Minister for Transport in the Brumby Government, will be remembered by Victorian farmers for her work on the state's regional rail and transport plan.
Outside of her political career, after retiring from Parliament in 2010 due to illness, Ms Kosky was the inaugural Dairy Industry People Development Council (DIPDC) Chair until she stepped down earlier this year.
DIPDC Chair, John Versteden said Ms Kosky provided invaluable industry leadership in the people development advocacy area, "a bold industry initiative that had been difficult to navigate through in previous years".
"Aside from her strong leadership skills and networks, Lynne's genuine empathy and passion in the people development field provided the solid foundation upon which the Dairy Industry People Development Council was formed," Mr Versteden said.
"The dairy industry has lost an extremely valuable friend and she will be sorely missed."