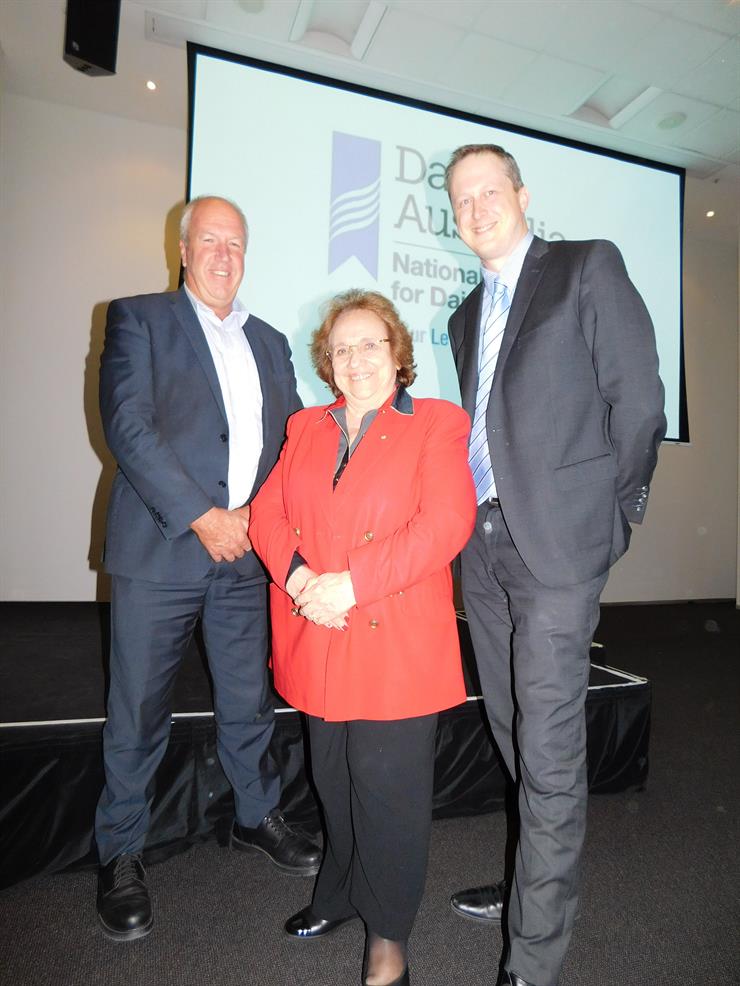 A leader is only as strong as its team, according to Stella Axarlis AM.
Speaking at the National Centre for Dairy Education's (NCDE) second
annual oration on 25 November 2015, Ms Axarlis inspired the audience with her humorous, frank speech titled 'A lifelong pursuit of excellence through
education' .
Through hard work, dedication and an unrelenting desire to learn, Ms Axarlis has succeeded and excelled in varied careers. From teacher and opera singer
to managing director, industry representative and community advocate, the speaker's diverse career has provided her a lifetime of lessons.
Ms Axarlis' 20 years' as an opera singer provided lessons in leadership and teamwork. She told the audience: "if you don't perform as a team then your
performance is only as good as the weakest person on that stage."
Ms Axarlis also underlined the importance of prioritising health and wellbeing.
"Be kind to yourself. I know how hard you (dairy farmers) work so you have to look after yourself."
Delivered to 100 members of the Australian dairy industry, including ADF's President and CEO, the oration's themes reflected ADF's belief that skilled,
motivated people are the industry's most important on-farm asset.
Executive Manager of NCDE and GOTAFE and Oration guest of honour, Peter Carkeek was also celebrated during the evening for his commitment to the NCDE.
Outgoing ADF President, Noel Campbell with NCDE Orator, Stella Axarlis AM and ADF CEO, Ben Stapley at the 2015 NCDE Oration.