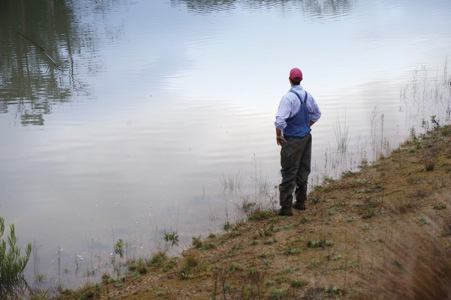 The Water Amendment Bill 2015 makes positive strides toward improving the Murray Darling Basin Plan, providing much needed flexibility.
It is essential that the Australian Senate passes the Bill when it returns to Canberra for its sitting starting 18 April. If the Bill does not pass before
the election it will face significant delay, to the detriment of communities and industries in the Murray Darling Basin.
Without the flexibility the Bill provides, the States and Commonwealth will be locked into decisions in June that will likely lead to even more water being
removed from agriculture and the communities that depend on irrigated industries like dairy.
In particular, the proposed amendments deliver more flexible timelines for reviews of the Basin Plan and related changes to the Sustainable Diversion Limit
(SDL), which determine how much water can be extracted from the rivers for human consumption, including agriculture.
The Bill also provides greater trading flexibility for the Commonwealth Environmental Water Holder (CEWH).
This flexibility will deliver positive environmental outcomes while simultaneously giving the community, farmers and manufacturers more certainty on
their access to water supplies.
The dairy industry has strongly lobbied for these changes, and supports their implementation.
Dairy farmers in the Murray Darling Basin have proved flexible users of water, steadily adapting their practices to produce more milk with less water over
the last 20 years.
We need the Murray Darling Basin Plan and the law that sits behind it to have the same flexibility. The Basin Plan is already having a significant impact
on farmers, manufacturers and the rural communities they support, with more to come as recovery deadlines approach.
If we are to continue to adjust to the inevitable changes in water availability and affordability we need a plan with clear, appropriate targets and approaches,
that can also adjust. This will help deliver positive outcomes for the environment, community and industry.
Passing the Water Amendment Bill will provide the Murray Darling Basin community with the confidence that Canberra politicians are willing to improve the
Plan in advance of considering decisions in June.
At this time, the Commonwealth and State Governments will either make or break the Basin Plan. We need the Water Bill to pass to ensure the pending decisions
under the Basin Plan this year are based on a foundation of flexibility.
Let your representatives know the importance of supporting the passage of this Bill through the Senate as quickly as possible by contacting your local,
state and federal parliamentarians. See here to get the details of parliamentarians for your region.